Association:
KaraSpace Association (in foundation)
Gersau, Schwyz
Schweiz
Technology Company:
KaraSpacE GmbH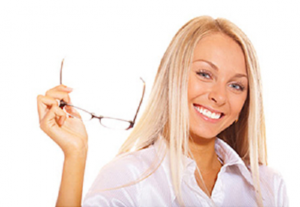 Bahnhofstraße 74
25560 Puls
Deutschland
Warehouse & Accounting:
Nordblume GmbH
Bahnhofstr. 74, 25560 Puls
Telefon: +49 4892 8904640
Fax: +49 4892 8904641
www.karaspace.com
E-Mail:
info@karaspace.com
Responsible publishing person:
Konstantin Roggatz – kroggatz@karaspace.com
Sales-tax number: 
DE197907992
Tax number:
St.-Nr.: 18/290/29890
Registering court:
Amtsgericht Pinneberg
Register-Nr. HRB 6611 PI
CEO:
Konstantin Roggatz
Copyright regulations:
Copyright © by
KaraSpacE GmbH
only in german language
Alle Rechte vorbehalten.
Die Urheberrechte dieser Webseite liegen vollständig bei der KaraSpace GmbH.
Ein Download oder Ausdruck dieser Veröffentlichungen ist ausschließlich für den persönlichen Gebrauch gestattet. Alle darüber hinaus gehenden Verwendungen, insbesondere die kommerzielle Nutzung und Verbreitung, sind grundsätzlich nicht gestattet und bedürfen der schriftlichen Genehmigung.
Ein Download oder Ausdruck ist darüber hinaus lediglich zum Zweck der Berichterstattung über die KaraSpace nach Maßgabe untenstehender Nutzungsbedingungen gestattet:
Grafische Veränderungen an Bildmotiven – außer zum Freistellen des Hauptmotivs – sind nicht gestattet.
Haftungshinweis
Wir übernehmen keine Haftung für die Inhalte externer Links. Für den Inhalt der verlinkten Seiten sind ausschließlich deren Betreiber verantwortlich.
Wir sind bemüht, das Webangebot stets aktuell und inhaltlich richtig sowie vollständig anzubieten. Dennoch ist das Auftreten von Fehlern nicht völlig auszuschließen. Die KaraSpace GmbH übernimmt keine Haftung für die Aktualität, die inhaltliche Richtigkeit sowie für die Vollständigkeit der in ihrem Webangebot eingestellten Informationen. Dies bezieht sich auf eventuelle Schäden materieller oder ideeller Art Dritter, die durch die Nutzung dieses Webangebotes verursacht wurden.
Geschützte Marken und Namen, Bilder und Texte werden auf unseren Seiten in der Regel nicht als solche kenntlich gemacht. Das Fehlen einer solchen Kennzeichnung bedeutet jedoch nicht, dass es sich um einen freien Namen, ein freies Bild oder einen freien Text im Sinne des Markenzeichenrechts handelt.
Alternative Dispute Resolution in accordance with Art. 14 (1) ODR-VO and § 36 VSBG:
The european commission provides a platform for online dispute resolution (OS) which is accessible at https://ec.europa.eu/consumers/odr. We are not obliged nor willing to participate in dispute settlement proceedings before a consumer arbitration board.