The KaraSpace consortium community works together in the KaraSpacE Betrix-24 environment for collaborative project management. If you obtained credentials please click below to log in, or contact KaraSpace to join the workforce.
Log in to KaraSpacE-24 in a new tab or window at https://karaspace.bitrix24.de
The KaraSpacE-24 collaboration environment offers a number of working groups that can use many integrated collaboration tools.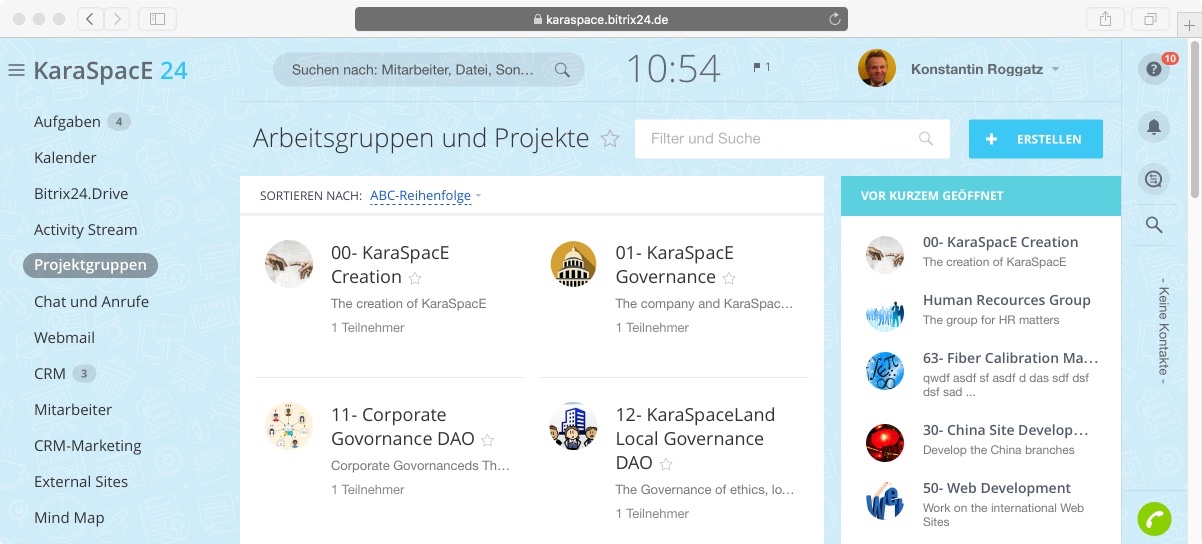 The Project management is supported with powerful, easy to use charts for the planing of project tasks.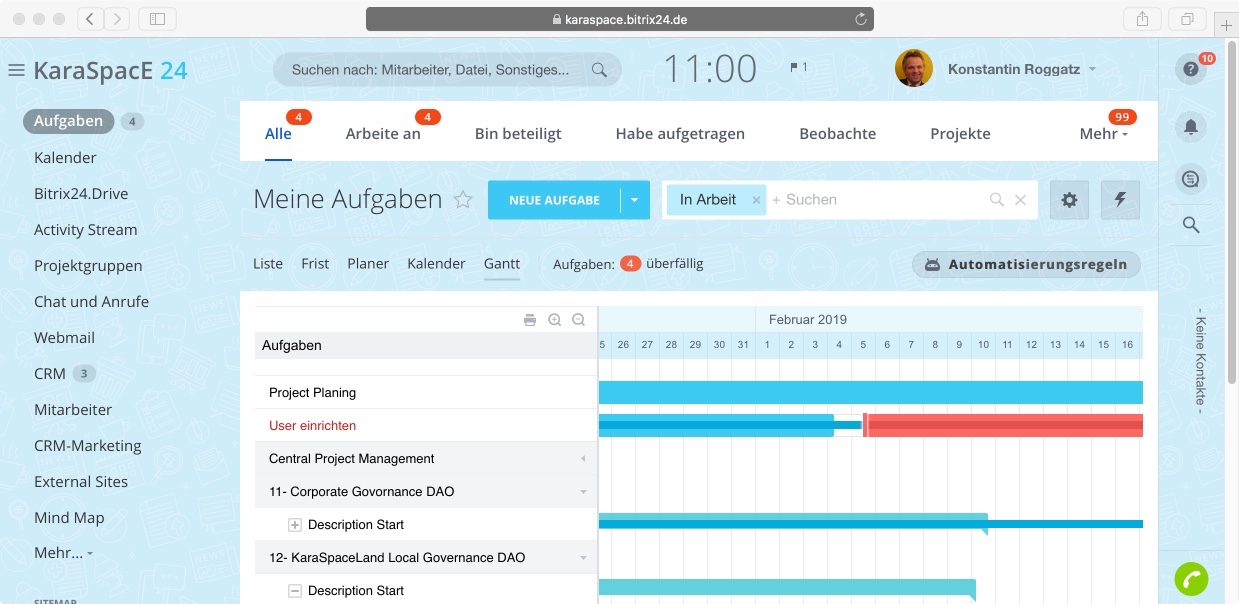 See here a short presentation in English: