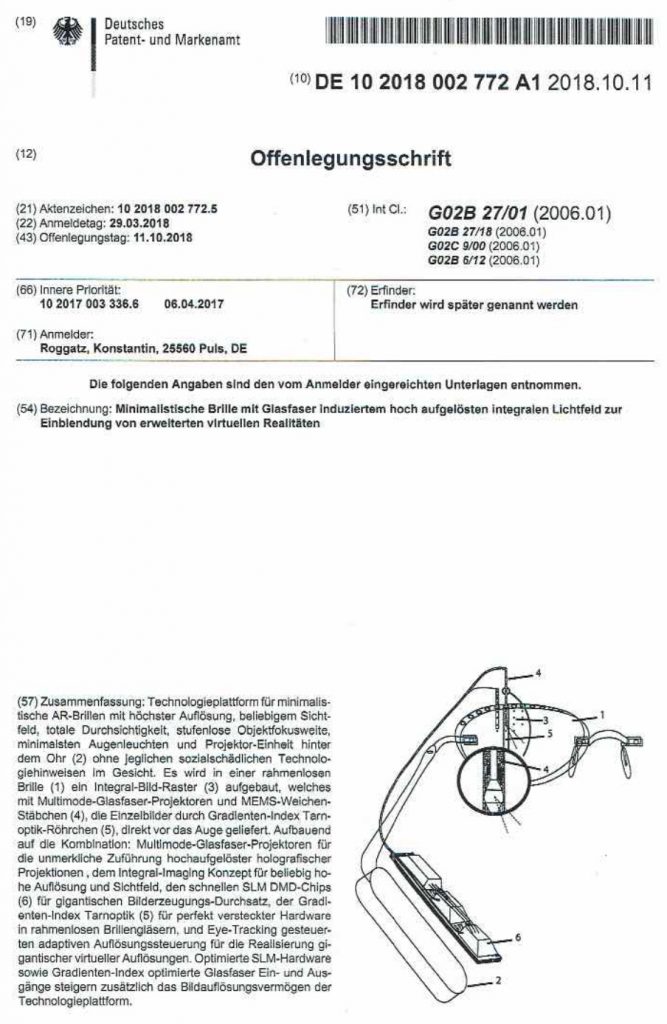 — Title: Minimalistic AR spectacles with fiber induced light field…
— Number: DE 10 2017 0003336.6, DE 10 2018 002 772 A1
— Country: Germany
— Date: 06. 04. 2017
— Inventor: Konstantin Roggatz
— Status: Patent Application and Publication
— The original german patent includes many patentable inventions which are not continued in the international patent applications for various reasons. They reflect the development of the KaraSpace AR Technology over the last years and show different strains of the AR technology and accessory products. Original PDF is here..
The Patent represents the wealth of know-how that is all applicable to further development.