Description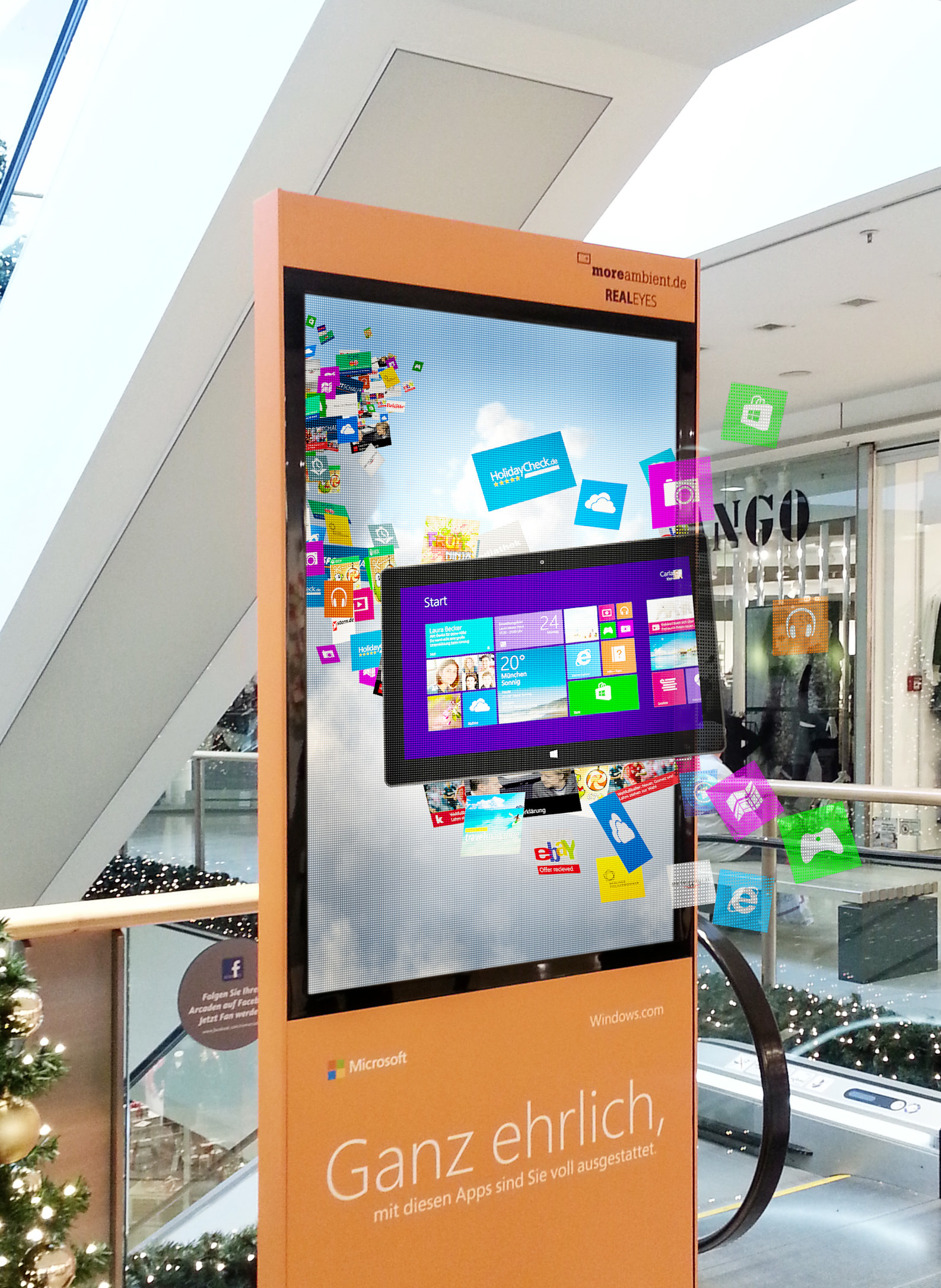 The large size Integral Imaging 3D advertisement shows a 3d image without the need of any glasses at all, through an area of A0 format. This large size format stands on an advanced stand.
The 3D image scene can be designed according to the customers ideas for around €5000, or it can be provided by the customer from his own sources or from prior orders.
The KaraSpace Computer generated integral imaging technology was invented and developed by the founder of the KaraSpace company in 1998 and shows his competence in the design and realization of futuristic optical imaging concepts.
This advertisement technology is still very unknown to the masses, and very effective to promote the concept of AR-Glasses. It shows the fascination of virtual 3D content, without the need to try on the AR-Glasses in a special location.