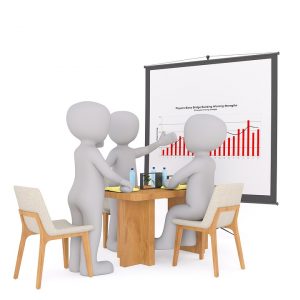 — "A virtual Country is founded as an NGO"
— Constitutive General Assembly of the KaraSpace Association
— Location: Hotel Schwert in Gersau, Switzerland
— Time: Dec. 08. 2019 16:00 am to 20:00 pm
— The day may still change for international founding members to be able to come.
— Primary Speaker: Konstantin Roggatz, CEO of KaraSpace GmbH
The KaraSpace virtual country is officially founded as a swiss Association with international activities and members, making it an international NGO (non-governmental organization).
The following persons are invited to become founding members.
Konstantin Roggatz (KaraSpace)
Qi Chung (Sunny Bridge)
Björn Martens (Marteco)
Oscar Nierstrasz (INF, University of Bern)
Thomas Schmidt (IZET, Innovation Center Itzehoe)
Wenglin Hong (AR-BigDate Innovation City Hengshui)
Juan Roggatz-Deng (Nordblume)
HansJoerg Niederegger (Success-Swiss)
Stefan Deiss (Blockchain Propulsion)
Bear Wu (EMax Technology)
Yi Tang (Scramp Robotics)
Alexander Klein (LiftCore)
Mathias Protzel (NorthernBlue)
Götz Thomas (Patentanwaltskanzlei)
Elisabeth Hirtl (Wunderraum)
Robert Pölzl (MyWorld International)
and further companies, that will be visited at the current roadshow.
Further more are the following Officials invited to the meeting :
Urs Durrer (economic promotion center Kanton Schwyz)
Mathias Ulrich (economic promotion center Kanton Schwyz)
Thomas Rieben (Mayor, district of Gersau)
Shan Zhemin (Mayor, Hengshui China)
Principal Member is Konstantin Roggatz (KaraSpace)
The Agenda of the constitutive general assembly of the KaraSpace Association, Nov. 8th 2019 in Gersau
Welcome
The future Chairman Konstantin Roggatz welcomes participants, lists those who have excused themselves, and circulates an attendance list.
Presentation of the aims of the association
Short description of the goals of the association (raison d'être, background, why the association was created…).
Approval of the statutes (KaraSpace Association Statutes read here..)
The statutes are discussed article by article, and then approved, with or without amendment. At the end the statutes are approved as a whole.
Election of Committee members
Candidates for membership in the Committee present themselves to the GA, which then votes according to the system that has been selected (e.g. simple majority).
The following Committee are presented:
President: Konstantin Roggatz
Vice President: HansJoerg Niederegger
Secretary: Qi Chung
Treasury: YYY
Ethics Officer: ZZZ
Election of the auditors
Candidates present themselves to the GA, which then votes. Auditors should not be Committee members.
The following Auditor is presented:
Auditor: XXX
Establishing membership fees (if any)
The GA votes on the amount charged for membership fees.
It is suggested, not to charge any membership fees for the first year.
Discussion on the assciation's activities
The newly elected Committee presents the association's future activities.
Approval of the association's budget
The Committee presents the budget for the current year.
Miscellaneous, individual proposals
To discuss one by one.
You are invited to share a drink at the end of the general assembly.
Secretary: Qi Chung                                         President:  Konstantin Roggatz
For more legal and procedural information about the Swiss KaraSpace Association as an international NGO (non governmental organization), please refer to the information of the CAGI, the International Geneva Welcome Centre for NGOs in Switzerland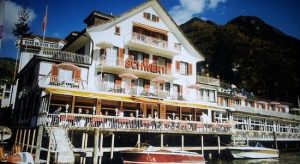 The location for the KaraSpace Association constituent meeting:
Hotel Schwert
Seestrasse 29
6442 Gersau,
Switzerland
Tel: +41 418281134
info@schwert-gersau.ch
www.schwert-gersau.ch
Tags: #KaraSpaceBusiness