Press release:
China as lead investor for mainstream AR glasses
New patent application for frameless and highly resolved AR glasses will be implemented in the Chinese Hengshui Big Data & VR/AR Center, as well as in the innovation center Itzehoe.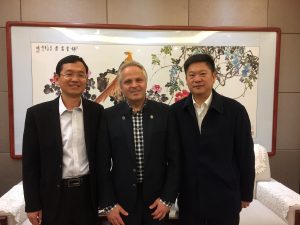 The government of the Chinese county town Hengshui, has
agreed with the German KaraSpace GmbH,
to develope the newly patented technology for frameless, high-resolution augmented reality glasses together with the KaraSpace development center in the Itzehoer innovation center and the attached ISIT
Fraunhofer Institute and to set up the infrastructure in the new Hengshui Big Data & AR Innovation Center.
The first prototype is planned to cost 650 million yuan (about 80 million euros), which will be provided in tranches, after respective record showing results.
More details in the original german press release below: