David Smith holds an interesting talk about the AR at TEDx.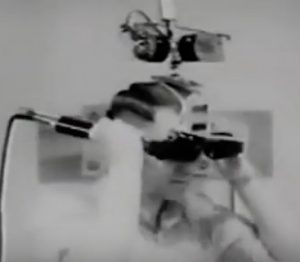 Computers can manipulate large data sets; but humans cannot. With the right head-wearable display though, a person might be able to visualize and interactively control millions of objects simultaneously.
You could, for example, take an Excel spreadsheet with thousands of rows and columns and explore the data in a virtual space. The goal is to create a platform that permits augmented conversations where the users of the system are able to communicate and explore complex new ideas with each other that can't be imagined today.
Read more in the Youtube post.
Watch the full speech below.
Theis dream is the hart of the KaraSpace development. But paired with the monetization of the virtual objects and trust in privacy, using blockchain principles. The Smalltalk system is the only way to handle this complexity.
Croquet AR systems ware already implemented very early in Smalltalk.